The diagrams below show changes that have taken place in the Sawry District neighbourhood since 1920. Summarise the information by selecting and reporting the main features and making comparisons where relevant.
---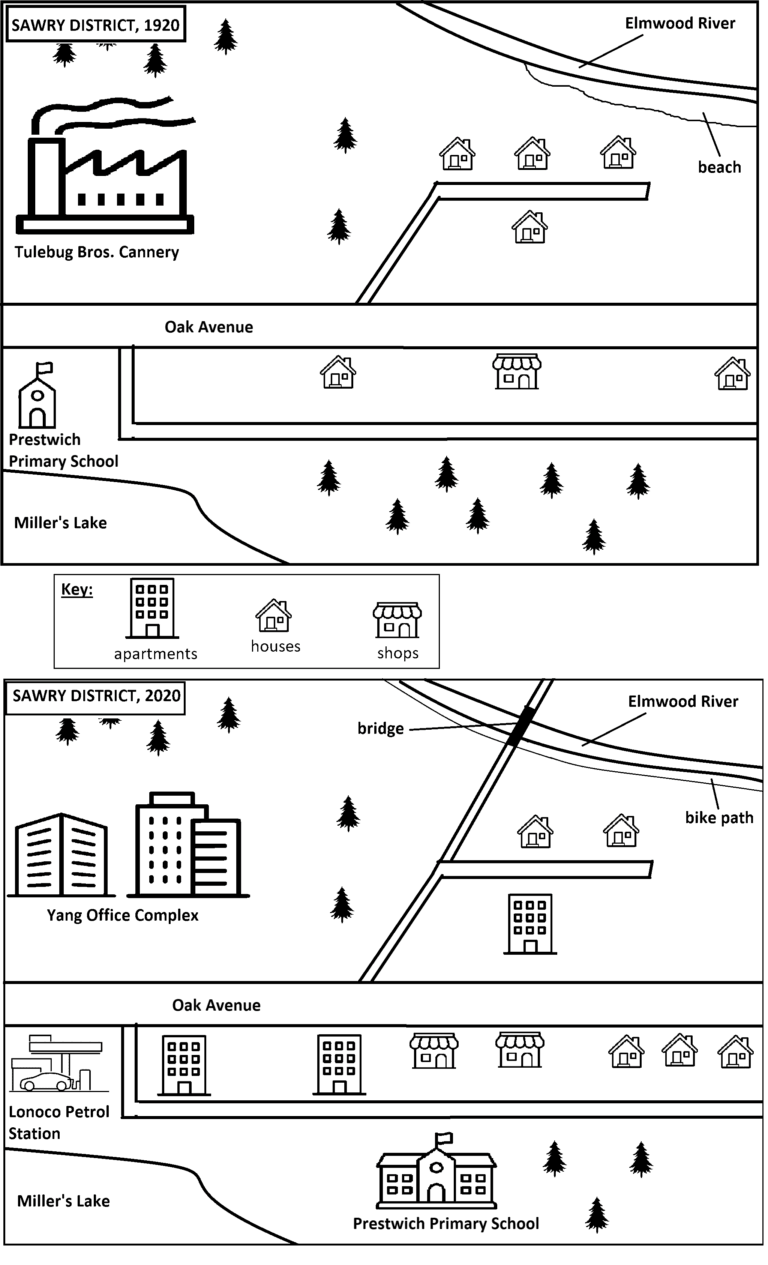 Sample Answer of The Diagrams Below Show Changes that Have Taken Place in The Sawry District
The information about the dramatic change that has been made in the Sawry District is depicted by the rendered diagram.
At first glance, it can be clearly seen that year 1920 has witnessed a big change, especially to the Yang Office complex. Although, the most notable fact is that there is an increment in the apartments, which represents the urbanization over the time period.
By casting a casual glance, the graph makes clear that Prestwich primary school at the southwest side of the Oak Avenue has been cleaned to build Lomoco petrol station, following to this at the southern end Prestwich primary school have been constructed which was diminished previously.
Probing further, another striking development is that a bridge was built over the elmwood river. While beaches have been chopped down and bike paths have been made.
To conclude, There were very few changes taken place to modernize the district.
Follow Us on IELTSFever Twitter
Also read: Nowadays the Differences between Countries Are Becoming