IELTS is an international English learning test system which helps students to get a good command in the English language. English is an international language which works as a connector between countries in this whole world. Just in one month, we can get good band scores in IELTS exam but for this, one has to do various things which are mentioned below.
First of all, there are four modules in the IELTS exam, Listening, Reading, Writing, and Speaking. For each module, you should have to do the practice. Here are the methods to crack it in a month. First of all, you have to register for the IELTS exam and then, you can start your study. For this, you can create a time table to do the study properly.
1–Listening module:- to get higher bands in this module just in one month, one should have to do practice for it by doing one listening test every day. For this, you have to know what are the English speakers speaking about and you have to just catch their words with intelligence and fill it in your answer sheet. Apart from it, concentration and hard work are very important in it. Also, you can listen to English songs, English conversations and so on to improve your listening skill. Do practice daily just as your final exam of IELTS.
2-Reading module– In this module, you should have to solve a reading test daily. to improve your reading skill, you should be reading English newspapers, magazines, books and other English stuff with good concentration. Time management is really necessary for this test because you have answered all the questions in 60 minutes and transfer it to answer sheet simultaneously. moreover, you can get help from English learning apps and you should know lots of synonyms of English words. Scanning and skimming can also help you to get a good score in this test.
3-Writing module– to write an effective essay or letter, you have to read books, magazines, newspapers and so on. You have to do the practice of a variety of essays such as problem solutions essays or agree and disagree with statement essays. To add to it, you can get online and offline coaching. Knowledge, effective format and better grammar skills are very essential to gain high scores in IELTS exam.
4-Speaking module– For speaking module, you have to do the practice of it daily with an English speaker because through it you will have become able to gain confidence which is very important to crack IELTS exam . Apart from it, you can find an English friend on social networking sites such as What's App, Instagram, Facebook, YouTube and so on. Your these friends maybe helped you to speak the English language clearly and fast without mistakes. New ideas and opinions play crucial roles to achieve good scores.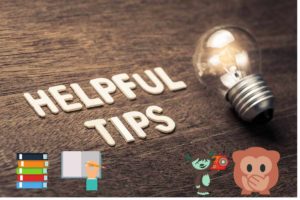 Apart from the above information, you have to do some other things to gain high band scores in the IELTS exam. Firstly, you should have to know the value of time. For this, you can make a timetable and follow it for the better training of the IELTS.
Secondly, do not delay your studies on tomorrow because this thing can make you more and more lethargic. On the next day, perhaps, you would say that I will do it tomorrow and your works or study will go in vain.
Thirdly, your grammar skills and communication skills should be correct because in this test, not only your fluency of English speaking is tested but also it has checked that how is your ability to speak it for a long time? To improve your ability in English, you should follow the rules of the English language such as Tense, Voice, Narration, Complex and compound sentences, Idioms and so on.
Fourthly, besides your practice of each module of the IELTS, you should read English newspapers, magazines, e-books, and so on because this will help you to enrich your vocabulary and knowledge. By doing this, you will become able to read as much as you need to do.
Last but not least, when you join this course, start speaking in the English language which would help you to strengthen your foundation as well as the base of English. It will be better if your family is educated, then you can do the practice of spoken English with your siblings or family members. Unfortunately, if your family knows only your local or first language such as Punjabi, Hindi, Tamil, Haryanavi, and so on, then you can speak English with your friends who know English well.
So, by following the above tips and tricks, you can crack the IELTS exam in a month. But to achieve higher band scores in the IELTS exam, you should have to do just three things Practice, Practice, and Practice.