Well, IELTS plays a vital role in a person's life which helps him or her to open the doors of a plethora of opportunities. That's why many people are interested in it. Firstly, in the present scenario, many students are having an interest in studying abroad for their better future. They want to achieve a peak of glory by getting admission in a foreign university where they can get a good education with advanced courses.
Secondly, in overseas, a lot of multinational companies are available which provide job opportunities to human beings. Also, their salary is high rather than other employment sectors and give perks to their employees. But these organizations have a requirement for workers and that is good knowledge of English. Therefore, people take the IELTS exam and go abroad for work in MNCs.
Thirdly, the high living standard of developed countries attracts a plethora of persons to live over there. There are all the advanced and modern facilities are available such as higher education, health care, good and healthy lifestyle, a number of employment opportunities, law and order, and so on. Thus, many people migrate to Australia or Canada from their own nations. Some humans get permanent residency in developed countries after having a good band score in the IELTS exam.
Fourthly, after taking the IELTS exam, some humans start working in Airlines. To apply there for a job, it is necessary that you are good in spoken English as well as your communication skill should be effective. There are many opportunities are available in Airline Business such as Air-hostess, pilots, plane observers. So, through this, people become successful in their life.
Last but not least, Many persons work as an IELTS trainer by which they provide education to other ones. For this, they open IELTS coaching institutes and train students who want to go abroad for further studies or for work. They gain revenue through this work and improve their living standard. So, before establishing an institute, they have to get higher band scores in IELTS exam and then provide coaching classes to students. Also, they attract many learners to join this course at their own institute.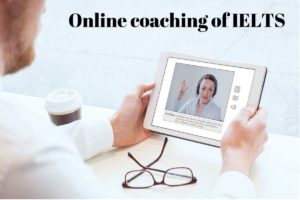 To do the IELTS course, people join online coaching classes as well as IELTS institutes. There are a number of coaching institutes are available such as Touchstone, Macro Global, Better Future and so on.
In addition, The fees of IELTS exam is 13250/- Indian rupees which you can pay with your credit card or making the draft in a bank. On the day of the exam, the learner has to carry his or her passport with a colored photocopy of it and without a passport, one is unable to take the IELTS exam.
The IELTS band score's validity is valuable for two years so that you can use its certificate for two years to get admission in a foreign university or to do the job overseas.
Moreover, When a person takes the IELTS exam, he or she can get its result after 13 days from exam. He or She can check result online in just a few seconds by filling some personal details there such as name, passport number, birth-date and date of exam.
In different nations, people take the IELTS exam but the tests of actual IELTS exam are different. There are four modules in it, Listening, Reading, Writing, and Speaking. All the modules need good concentration and knowledge about the English language. Here is the information about IELTS modules–
1-Listening module— In this module, one has to listen to the CD in which native speakers of English language talk with each other and you have to write the answers in Listening booklet carefully. The CD of IELTS exam is played once only. There are four sections in the listening test.
2-Reading module— This is the second module of the IELTS course in which one person should read the English paragraphs and find the questions. There are three sections in the reading tests which you have to do in 60 minutes.
3-Writing module— In this module, there are two tasks, writing task 1 and writing task 2. In Academic IELTS, in the first task, one person has to describe a chart or map or process chart. In the second task, you should explain your opinions or ideas for a particular statement or argument. In addition to it, in the General IELTS exam, students have to write a letter but the task 2 of it is same as Academic IELTS.
4-Speaking module— It is a most important module of IELTS in which an English speaker asks questions form student and checks his or her body language. It is just like an interview in which you have to give answers to all the questions. To get a higher band score in this module, you should have proper command on the English and you should be able to talk for a long time with others.