The diagram below shows the production of electricity using a system called Ocean Thermal Energy Conversion (OTEC). Write a report for a university lecturer describing the information below.
---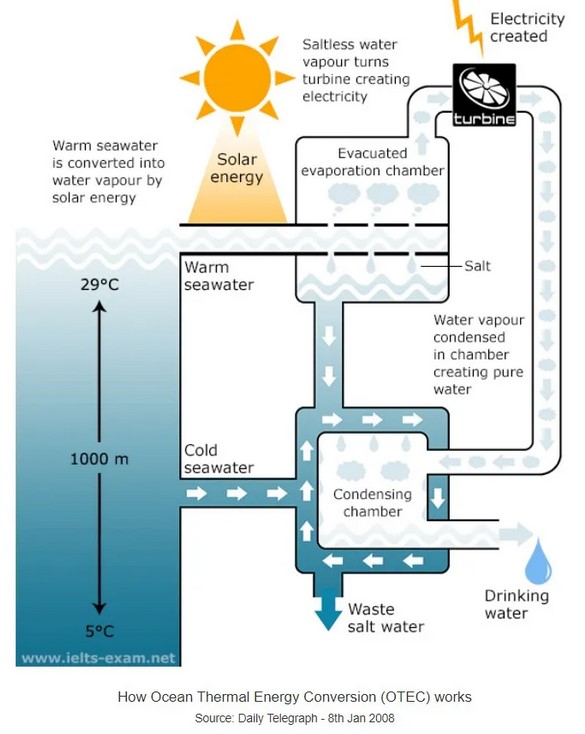 The diagram illustrates the process of Ocean Thermal Energy Conversion works to create electricity water had to warm from 5 degrees to 29 degrees celsius.
The First process is to warm seawater is converted into water vapour by solar energy, and that water goes into the evacuated evaporation chamber and from saltless water vapour turn turbine into electricity.
The second process is water vapour condenser into a chamber which is called condensing chamber for creating pure drinking water, and also it includes deep seawater, and in condensing, chamber waste saltwater is getting back into the ocean, and pure drinking water is creating.
Overall, this is the process of (OTEC) to create electricity and pure drinking water from the deep ocean waters.
Follow Us on IELTSFever Twitter